About Your Roth IRA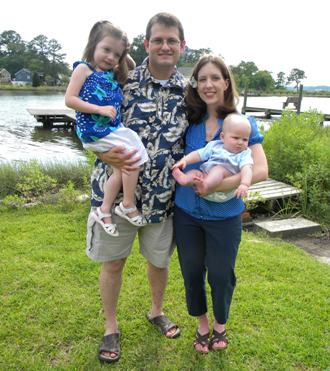 Welcome to Your Roth IRA - a reference website bringing you accurate, up-to-date information on Roth IRAs.
I'm Britt, and together with my wife Jen and our two children (Samantha and Tommy), we created this site to help people just like ourselves.
When Samantha was born, we grew frustrated trying to find the financial planning information we needed. So in January 2009, we decided to create a one-stop reference source for Roth IRA information.
The result is this site, Your Roth IRA.
Now, more than ever, a real need exists for people to take a common sense approach to personal investment decisions. Our goal with this site is to provide you with the most acccurate and up-to-date information possible, so you can make informed decisions regarding your own retirement savings.
Don't just take your financial advisor's word for it. Instead, remember this insightful quote by Warren Buffett, one of history's greatest investors...
"Wall Street is the only place that people ride to work in a Rolls Royce to get advice from those who take the subway."
The lesson? You are responsible for your own retirement planning. So we encourage you to take the time to read through this site and learn how.
About Our Family
Ironically, Jen and I grew up in very close proximity, attending the same elementary, middle, and high schools (she was one year behind me). Our lives paralleled each other in so many ways, but we never met until mutual friends introduced us years after we graduated high school.
How close were we? Just to give you an idea, here's a couple of visual examples. Below are our one year baby pictures, taken by the same photographer in the same chair!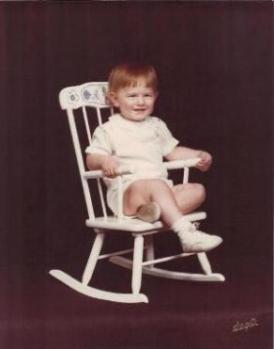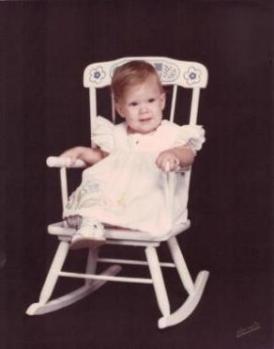 And here we are with Mickey Mouse, the same summer at Disney World - both in Mickey's dressing room!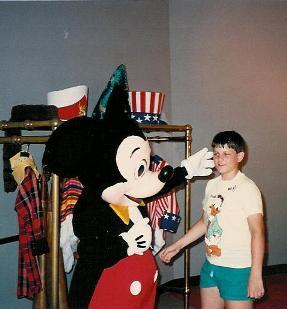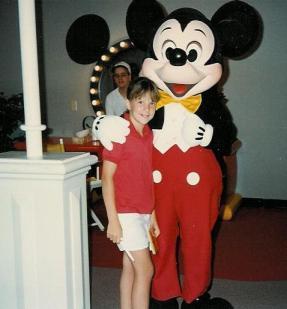 So after years and years of passing by and just missing each other, Jen and I finally met in 2003. A few months later, while eating take-out Chinese, Jen opened her fortune cookie and recieved the following fortune:

Immediately afterward, I opened my fortune cookie, and got this one:

Needless to say, Jen chose wisely, and in June 2006, we got married: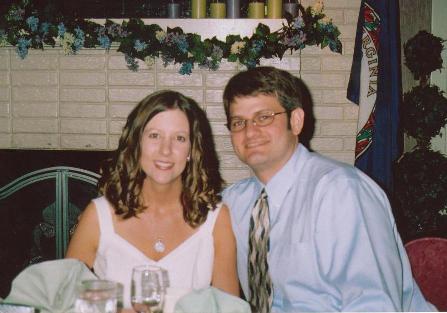 Samantha Arrives
A couple of years later, our beautiful daughter Samantha came along...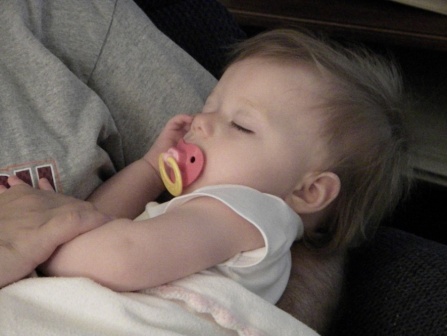 Not long after Samantha was born, we decided to create Your Roth IRA in order to deliver the financial information we had sought, but couldn't find on the Internet, and also to generate additional income for our family.
In the early days, Samantha slept next to me on the couch as I worked on the site. (Now, she helps us work on it... In fact, she just helped me scan some of the pictures on this page!)
As each year has passed, Your Roth IRA has grown in terms of traffic, income, and the blessings it has bestowed upon our family.
Our Family Grows Again
Less than three years after we first launched the site, Samantha became a big sister when her little brother Tommy came along: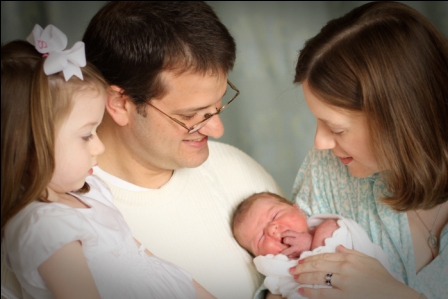 Today
Today, our family lives in southeastern Virginia. By day, I work in the marketing field, while Jen is a work-at-home mom taking care of Samantha (3 years old) and Tommy (6 months old).
But it wasn't always this way.
When Samantha was born we both worked, and while we both wanted Jen to be able to stay home with our baby, it just wasn't financially possible - at least until we found Site Build It! (SBI). Now, we're living out our dreams. Read about how we did it and how you can to.
Return to the top of About Your Roth IRA
Return to the Your Roth IRA Website Homepage
---
What's New?
Read 5 Reasons Why I Love My Roth IRA, our part in the Good Financial Cents Roth IRA Movement!
Start planning ahead for next year by checking out 2017 Roth IRA contribution limits, and stay alert to this year's changes to the 2016 Roth IRA contribution limits.
Our family fully funds our Roth IRA with this website. Learn how you can do it too.
Are you confused or frustrated by the stock market? Learn how to build real wealth selecting individual stocks for your Roth IRA...
Read more about what's new on the Roth IRA blog.
---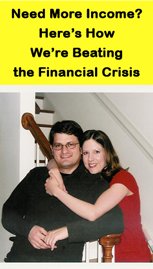 Hi, I'm Britt, and this is my wife, Jen. Welcome to our Roth IRA information website!
This is our humble attempt to turn a passion for personal finance into the Web's #1 resource for Roth IRA information. But, believe it or not, this site is more than just a hobby. It's a real business that provides a stable and steady stream of income for our family. In fact, because of this site, Jen is able to be a full-time stay-at-home mom and spend more time with our daughter, Samantha.
But you want to know the best part? ...You can do the same thing! Anyone with a hobby or a passion (even with no previous experience building a website) can create a profitable site that generates extra income.
If you're tired of solely depending on your job(s) for family income, click here now and learn why our income is increasing despite the financial crisis and how we're making our dreams come true.
---