Your Roth IRA
Welcome to Your Roth IRA!
Please check out the featured articles below or explore the site using the Nav Bar located in the left-hand column.
---
Featured Articles

The 2016 Roth IRA Limits
by Britt Gillette at Your Roth IRA
The IRS has released the new Roth IRA income limits and contribution limits for the upcoming year. The maximum contribution for those under 50 stayed the same at $5,500 while the maximum for those 50 and over stayed the same at $6,500. However, the income limits did change.Read more

How The NBA Finals Can Boost Your Roth IRA
by Britt Gillette at Your Roth IRA
If, like our family, you purchase individual stocks within your Roth IRA, then watching the NBA Finals can provide a serious boost to your retirement savings. How's that? Because if you pay close attention to the commercials, you'll see a wall-to-wall display of some not-so-hidden stock market gems with a history of trouncing the market averages.Read more

5 Tips For Increasing Your Roth IRA Savings
by Britt Gillette at Your Roth IRA
When it comes to saving for retirement, your Roth IRA savings is particulary valuable. Why? Because unlike your 401k, Traditional IRA, or most other tax sheltered retirement savings accounts, withdrawals from your Roth IRA are tax-free during retirement. And your goal is to end up with as much money as possible in retirement, right? If so, here are five ways you can increase your Roth IRA savings today. Read more
Read More Featured Articles...
---
Our Mission
Our mission is to arm you with all the information you need to invest in your Roth IRA successfully. On this site, you'll find easy to understand explanations of basic concepts like these:
What's a Roth IRA?
What are the rules?
Are you eligible to contribute?
How much can you contribute?
What are the benefits of contributing?
You'll also find an easy to follow breakdown of more complex Roth IRA concepts like these:
How does the Roth IRA 5 year rule affect you?
Which non-qualified early distributions are penalty free?
If your income falls within the Roth IRA phase out range, how much can you contribute?
Can you use a Roth IRA to pay expenses for a first home purchase?
Can you use a Roth IRA to pay college tuition expenses?
All Your Roth IRA Information In One Place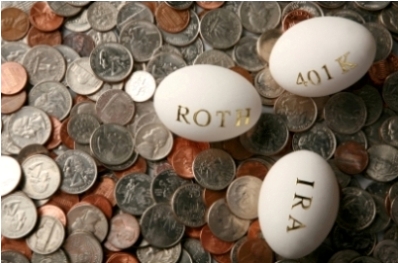 Starting a Roth IRA can be a stressful and overwhelming experience. After all, you need answers to a lot of questions. And you need those answers before you open your Roth IRA.
Why?
Because you need rock solid information for building your plan of action. You need to know why you should have a Roth IRA, how the process works, and what options are at your disposal.
Fortunately, this site provides you with all the information you need to make informed choices.
You get the basic IRS ground rules, a step-by-step tutorial for setting up your own Roth IRA, tips for increasing your retirement nest egg, and plain-English answers to some of the Internet's least commonly addressed Roth IRA issues.
In short, you get all the tools you need to successfully meet your Roth IRA retirement planning goals.
So what are you waiting for? Start the process of taking control of your retirement savings today!
Let Our Family Help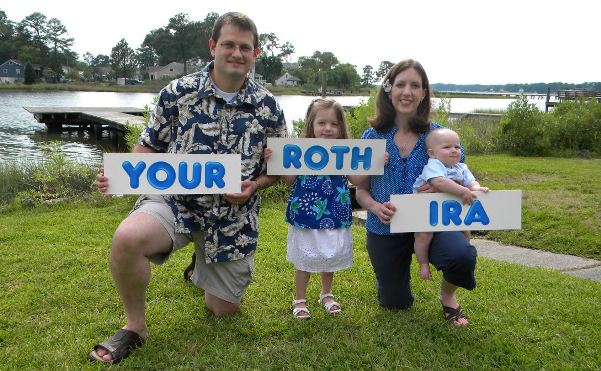 When our daughter Samantha was born, we wanted to start a college savings plan for her, and one option we considered was using our Roth IRA.
Using our Roth IRA for this purpose was a totally new concept for us. So naturally, we had a lot of questions.
Surfing the Web for answers, we quickly learned that such detailed information isn't readily available on the Internet. Only a handful of sites offer more than a passing overview of the Roth IRA.
So how did we ultimately find the answers?
We read as much as we could, both online and offline, and we soaked up all the Roth IRA information available to us - including all the detailed IRS documents on the rules and regulations of Individual Retirement Arrangements (IRAs) on IRS.gov.
As a result, our family now knows more about our Roth IRAs than we'll ever need to know. We know the strategies to embrace and the pitfalls to avoid. And, through this website, we hope to share with you everything we've learned.
So hang around for a while! You can learn more about us and how we invest in our own Roth IRA as well as browse a number of articles on Roth IRA rules and investing tips.
Still Can't Find It?
If you're searching for a specific piece of Roth IRA information, and you can't find it in the Nav Bar in the left-hand column of this site, use the "Search This Site" box in the upper-lefthand corner.
Trouble Funding Your Roth IRA?
Start your own web-based business like our family!
---
---
What's New?
Read 5 Reasons Why I Love My Roth IRA, our part in the Good Financial Cents Roth IRA Movement!
Start planning ahead for next year by checking out 2017 Roth IRA contribution limits, and stay alert to this year's changes to the 2016 Roth IRA contribution limits.
Our family fully funds our Roth IRA with this website. Learn how you can do it too.
Are you confused or frustrated by the stock market? Learn how to build real wealth selecting individual stocks for your Roth IRA...
Read more about what's new on the Roth IRA blog.
---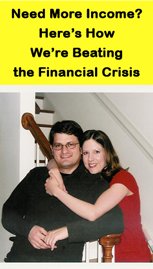 Hi, I'm Britt, and this is my wife, Jen. Welcome to our Roth IRA information website!
This is our humble attempt to turn a passion for personal finance into the Web's #1 resource for Roth IRA information. But, believe it or not, this site is more than just a hobby. It's a real business that provides a stable and steady stream of income for our family. In fact, because of this site, Jen is able to be a full-time stay-at-home mom and spend more time with our daughter, Samantha.
But you want to know the best part? ...You can do the same thing! Anyone with a hobby or a passion (even with no previous experience building a website) can create a profitable site that generates extra income.
If you're tired of solely depending on your job(s) for family income, click here now and learn why our income is increasing despite the financial crisis and how we're making our dreams come true.
---