Your Free Guide To A Self-Directed Roth IRA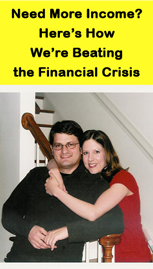 Insert Content Here

Return to the top of Roth IRA blog



---
What's New?
Read 5 Reasons Why I Love My Roth IRA, our part in the Good Financial Cents Roth IRA Movement!
Start planning ahead for next year by checking out 2017 Roth IRA contribution limits, and stay alert to this year's changes to the 2016 Roth IRA contribution limits.
Our family fully funds our Roth IRA with this website. Learn how you can do it too.
Are you confused or frustrated by the stock market? Learn how to build real wealth selecting individual stocks for your Roth IRA...
Read more about what's new on the Roth IRA blog.
---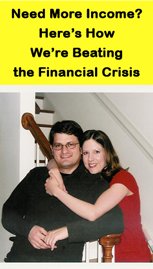 Hi, I'm Britt, and this is my wife, Jen. Welcome to our Roth IRA information website!
This is our humble attempt to turn a passion for personal finance into the Web's #1 resource for Roth IRA information. But, believe it or not, this site is more than just a hobby. It's a real business that provides a stable and steady stream of income for our family. In fact, because of this site, Jen is able to be a full-time stay-at-home mom and spend more time with our daughter, Samantha.
But you want to know the best part? ...You can do the same thing! Anyone with a hobby or a passion (even with no previous experience building a website) can create a profitable site that generates extra income.
If you're tired of solely depending on your job(s) for family income, click here now and learn why our income is increasing despite the financial crisis and how we're making our dreams come true.
---